Wink Bingo Winners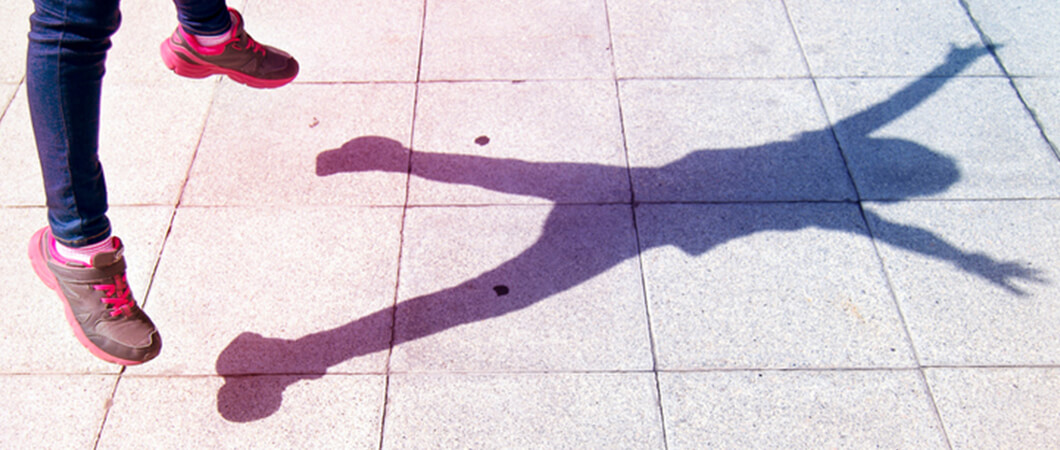 Something to Wink About
At Wink Bingo
we turn up the fun by throwing fab prizes into the mix. Our players win wadges of cash in our
Jackpot games
. You too could win a tenner, or ten thousand. In our Progressive Bingo Jackpots, the sky's the limit! Guaranteed Jackpots have set prizes that also include physical goodies. How about a new LCD TV or the latest iPad? Too good to be true? Don't take our word for it. Read these winning stories from Wink Bingo players. Find out what they won and how they went about it.
Get inspired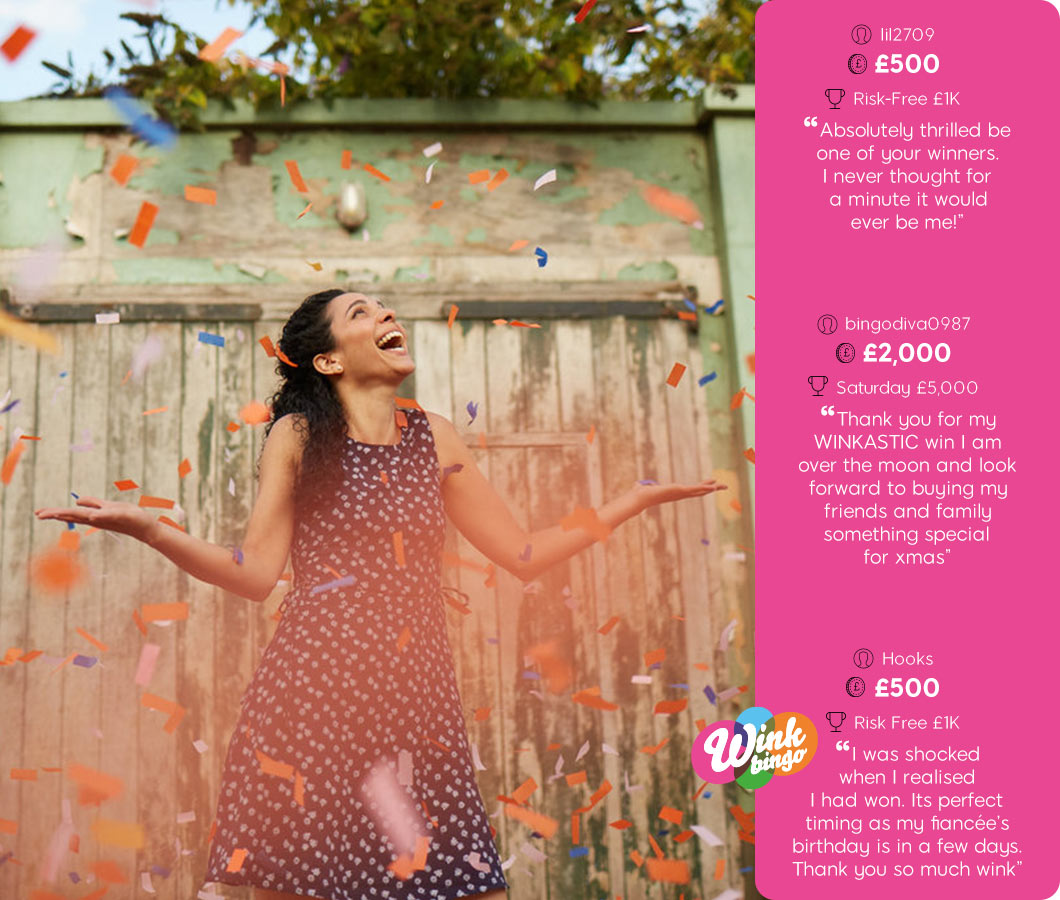 Wink Winner:
Bazzerbingo
What They Won:
Win of £500 in the Risk-Free £1k game, on 13th May 2016
What They Said:
"A FABULOUS WIN - "THANK YOU" WINK BINGO!!

You have now provided me with more 'ammunition" to try and win one your many Progressive Slot Machine Jackpots!! (That would REALLY put the icing on the cake!!) Thank you once again for my Great Win!!!"
Wink Winner:
Neverwinnowt
What They Won:
Win of £250 in the Naughty £900 Thursday Bliss game, on 26th June 2016
What They Said:
"It was a lovely surprise when I logged on to my account on Monday and found out I had won £250, My husband and I are going on a short break to Spain in
September, we won't have to skimp now, so I think a few nice meals out will be a treat, and has he doesn't know about my win it will be a nice surprise for him too. Thank you Wink Bingo X"
Wink Winner:
bossgooser
What They Won:
£700 real funds, on 31th October 2015
What They Said:
"I am very new to winks bingo.my friend who is a regular on the site introduced it to me to it ..my winnings came after my first ever punt on the bingo. I opened up my email to discover that id won. This was at 5 o'clock in the morning before I left for work. I couldn't believe it I got so excited I woke up my wife.. she wasn't best pleased as it was so early in the morning. She thought I was joking.
It has come at a great time as Christmas is around the corner unfortunately for me my wife has spent it on a Gucci watch that I had always promised her... so in all its a win win situation. Many thanks to wink bingo for making me a happy bunny x
Wink Winner:
diana1958
What They Won:
Unspecified Amount , on 19h March 2015
What They Said:
"Thank you very much for my win. It was fantastic to win that amount. Never have I won so much in my life. I have A few bills to pay so it will come in very handy."
Wink Winner:
juicey16
What They Won:
£300 , On 5th June 2015
What They Said:
"There's nothing better than logging in to find £300 in your account buzzing"
Wink Winner:
bingodiva0987
What They Won:
£2,000 Real Funds in the Saturday £5,000 game , on 18th October
What They Said:
"Thank you for my WINKASTIC win I am over the moon and look forward to buying my friends and family something special for xmas."
Wink Winner:
hooks
What They Won:
£250 in the Risk Free £1K, on June 24 2015
What They Said:
"I was shocked when I realised I had won £250. Its perfect timing as my fiancée's birthday is in a few days. Thank you so much wink.."
You've seen the evidence Being a winner doesn't have to remain a fantasy. There are small and large prizes to be won, every day. No matter who you are or where you are, you can play
Wink Bingo games
, have a great time and win some great prizes. What more could you ask for!